If you love what you do and strive to excel at technologies by working with smart people, then you might fit in at Solace. Send us a resume at jobs@solacetechnologies.co.in
At Solace, we love to code, build, innovate and solve complex problems for our clients. You will be working closely with offshore customers to drive their business.
Life @ Solace
Work With Fun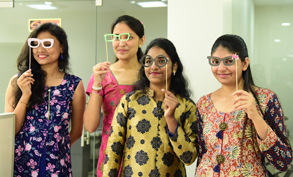 State of the art Infrastructure
Healthy Culture
Work with Talented Resources
Learning Environment
Growth & Recognition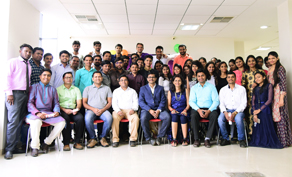 We Build Your Career
Hunger To Excel
Free Accomodation for Bachelors
Free Mediclaim Policy
Employee Speaks
PRAVIN PAGARE
Sr. PHP Developer
I have been working for over a year with Solace Infotech and they have been fantastic! I learned great things from basic to advance in my project. Every day we start our work with Meditation and task discussions so that it helps me to keep focused on project knowledge and task. The approach towards the problem is very different and Team Leader offer wide-array opportunities to grow up my knowledge.
In the office, we follow the WE-CAN approach which is unique and it not only shapes our way of working but also the standard of living in our daily life. For every working Saturday, the company organizes the sessions on various projects which helps me to gain the techniques of different developers which they have implemented in their project.
PRAMOD AMRUTKAR
Jr. PHP Developer
I began my stint with solace 2 years ago. The journey is awesome. Solace has a buzzing atmosphere driven by new challenges. Solace has highly motivated people. they are always ready to help anybody at any-time. Solace has provided me the opportunity to expose myself to different areas and boosted my technical skill sets to the next level.
Now I'm able to quickly and easily execute decision regarding technical domain. One of the good decisions of my career is to go with Solace. Ultimately, I would like to say that 'Solacians are not developed by choice or chance but by the choice or chance they developed themselves'.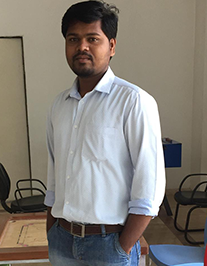 GANESH MULAY
Sr. PHP Developer
Although I have only been with Solace for a short period of time Solace is a great place to work! Here is a list of reasons why: Friendly environment, flexible work schedules, suggestions are received openly, easy to implement suggestions, great co-workers, a lot of training opportunities, senior staff really care that employees are happy and motivated and a lot of reasons to celebrate.
VAIBHAV AHIRRAO
Sr. PHP Developer
I feel like the positive atmosphere with technically experienced team leaders are present in the company. Solace always motivate employees for maintaining work-life balance. Our colleagues are very friendly and cooperative in nature. Solace is a great place to stay happy and to work. Solace cares a lot for employees which helps to maintain quality of skills.
YOGESH GADGE
Sr. PHP Developer
Solace Infotech has done a great job of making me feel like I'm part of the team. Everyone is approachable and willing to take time out from their busy day to help each other. I feel very empowered and confident in my team, which makes a great environment for a work.
Career Opportunities